Poleset Equipment LLC has been granted OEM status by component manufacturers which allows us to provide "Standard Equipment Warranties" backed by the manufacturers and can be serviced nationally. Our Xtreme Bucket II can be designed to boom to either 55 or 60 feet
The Xtreme Bucket II offers the following features:
Engineered to the ANSI standards
AM55E and AM60E material handling buckets
Operates up to 45deg, 30deg sidling
Compact and easily transported
Can be serviced locally
Maintain small crew size
Cold weather starting aids
Hydrostatic drive to protect the system
Contact the Poleset Team
Contact us for a free quote. Our customer focused staff provides the highest quality equipment for your off-road power line construction needs.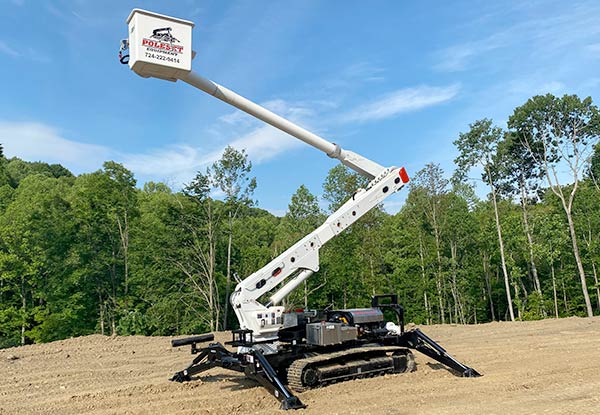 Poleset Equipment Saves You Time And Money